Where are you located?
We have two locations in West Hills and Santa Monica, California:
In West Hills, California, in the San Fernando Valley of the greater Los Angeles area:
WELLNESS 22 Health
Dr Craig Ross, D.C.
6700 Fallbrook Ave. Suite 170
West Hills, CA 91307
818 515-9685
Hours: Monday, Tuesday and Thursday, 9am-12 noon and 3-6:00 pm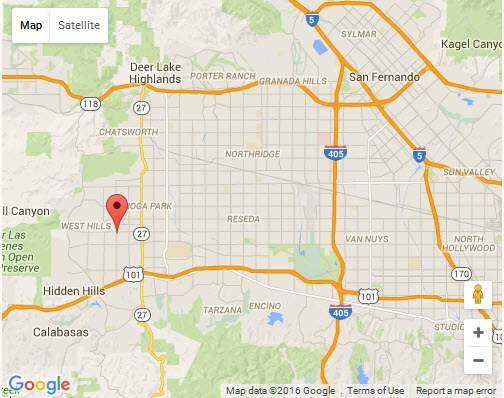 In Santa Monica, California:
506 Santa Monica Blvd., Suite 227
Santa Monica, CA 90401
818 515-9685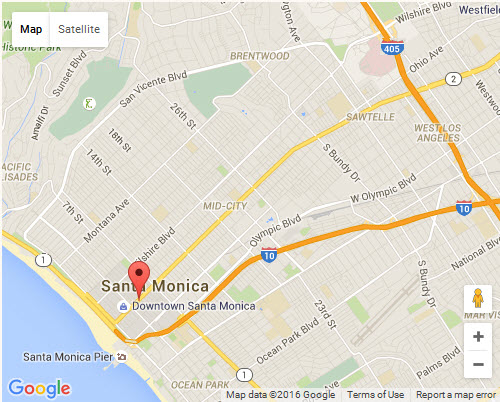 ---
What are your office hours?
Monday 9am-12 noon 3-6:00 pm
Tuesday 9am-12 noon 3-6:00 pm
Thursday 9am-12 noon 3-6:00 pm
Wednesday — New Patients Only
Call 818 515-9685 for emergency appointment
---
How long does it take to feel better?
In many patients there is an immediate change. With long-standing conditions, it can take longer. There are many factors involved in recovery — how long you have had the condition, and how you take care of your body once the treatment is given. There is usually a need for return visits; however you are a participant in all decisions regarding your care.
---
Do I have to keep coming back in?
As stated in the above question, continued care is generally recommended. Most conditions have been building for years — it takes time for the body to repair and return to normal. With that said; we have had many cases where there is an immediate reduction of symptoms.
Most people need to come in regularly for a few months, then only once in a while for maintenance. How long you decide to continue treatment is entirely your decision.
---
Does Neuro Cranial Integration treatment hurt?
Not usually. Most people feel a firm stretching sensation, while many feel a full body relaxation, which some people experience as wonderfully blissful and "the best stretch ever!"
Remember, Neuro Cranial Integration does not involve popping or cracking, so the usual discomfort or tensing up some people associate with adjustments does not occur.
---
Do you take insurance?
Although insurance pays for most chiropractic services, they generally do not recognize cranial work. We have decided to provide the best care for our patients with limited insurance company/managed care coverage. Your return to good health will be a joint effort by you and our office.
---
Why is it I have never heard of this?
Although cranial work is not new (possibly performed by the ancient Egyptian, Chinese and other cultures), cranial work started to flourish in the 1920's with a chiropractor from Utah, Nephi Cottam and an Osteopath by the name of William Garner Southerland began experimenting with it (see Neuro Cranial Integration History ). There are many variations and different techniques; however we have found the influences that brought us to Chiropractic Cranial to be the most effective, efficient and repeatable.
Neuro Cranial work is on the verge of national exposure soon with a group of chiropractors which Dr. Ross has put together that work on celebrity musicians (check Doctors4Entertainers.com )
---
I asked my doctor/chiropractor about it and he has never heard of it, either.
It's not surprising that your doctor or chiropractor has not heard of it. This is a relatively new technique in the United States and is not widely known. There are very few practitioners in the U.S. at this time. Consider yourself fortunate if you find one near you!
---
Can it help with the disease I have?
Because Neuro Cranial Integration and Brain Based Therapy's goal is to put the body back to a position where it can heal itself — in other words, restore the body's full healing capacity — many conditions respond to this type of cranial care. Neuro Cranial Integration is capable of assisting the healing process anywhere the body is capable of healing.
We see many previously non-responsive conditions respond to Neuro Cranial Integration treatment — sometimes dramatically. And, of course, we see many conditions respond that you would normally see respond in a chiropractic office (back pain, neck pain and headaches). Again, it is about the body healing better and more holistically — not just masking symptoms or treating the outer manifestations of an inner problem.
---
I heard the cranial bones do not move — are you saying they really DO move?
There are many studies supporting cranial bone movement. The most well-researched and convincing was performed by NASA; they showed that not only was there movement, there was a rhythmic motion or pumping action.
Here's a paragraph from the study:
"NASA has developed a type of ultrasound method to monitor intracranial pressure by measuring the subtle movements of the skull. Most people think the skull is a rigid container that doesn't change in size or volume. It's been shown, however, that the skull moves with changes in ICP (intracranial pressure). The movement is so small that it is not even detectable to the human eye. The movement is only a few micrometers — and it takes 1,000 micrometers to make 1 millimeter. That slight movement, though, can tell the experts a lot."
Click here to access the NASA report, "Is Your Head Flexible?"
---
What is Dura Mater?
The Dura Mater (translated from Latin it means, "Tough Mother" or durable) is a thick protective membrane that covers the brain and the spinal cord. It extends throughout the nervous system, covering every single nerve in the body — from nerves that go to organs to the nerves in the tips of your fingers. This membrane attaches to the (moveable) bones of the skull, to the top neck vertebra and to the sacrum or tailbone. Any changes in position in one of these areas changes position and movement in other areas. Traumas (including birth) and injuries can affect this membrane, causing contraction and distortion throughout the body.
---

Are you saying that normal chiropractic adjustments won't fix my body if the problem is in the dura mater?
In a sense, yes. In many injuries, scar tissue forms in the cranium and adheres to the dura mater. The scar tissue is not as flexible as the dura mater, compromising the dura mater's effectiveness. In addition, it tends to shrink over time, causing contractions. If your injury or trauma created scar tissue or distortion in the dura mater, the problem needs to corrected at that level.