"If you're trying to restore your health, doesn't it make more sense to start at the place where all healing begins — in the brain.

Your brain regulates every one of your body's functions to the minute detail… without exception. No lasting healing can take place until the brain is balanced and functioning optimally."
– Dr. Craig Ross
Thank you for visiting Wellness22 Chiropractic Health. I'm West Hills and San Fernando Valley Chiropractor, Dr. Craig S. Ross. My staff and I are committed to providing you with family chiropractic health care beyond ordinary chiropractic — starting with Neuro Cranial Integration (NCi), a highly effective form of Chiropractic Cranial, and applying other brain-based therapies.
Here are some of the services we offer: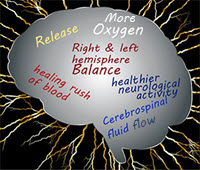 NCi is a technique that relieves pressure and tension in the brain and nervous system caused by illness, injury and daily stress. This releases restrictions throughout all the tissues and organs of the body and allows your body to function at a higher level of efficiency. It also returns proper cerebrospinal fluid flow to the spinal cord, improving nearly every function of the body.
I like to say it balances and optimizes your brain's functions and unleashes your brain's healing power.
This revolutionary treatment has provided relief to thousands of patients suffering from mild head trauma, all types of body injuries, back pain, disk and vertebra problems, Fibromyalgia, headaches, migraines, ADD, ADHD, Autism, Parkinson's, Peripheral Neuropathy, TMJ pain and more with a safe, gentle and effective way for their body to heal itself without drugs or surgery.
Non-Surgical Spinal Decompression

For serious and difficult back injuries we offer non-surgical spinal decompression, which gives excellent results with disc injuries, sciatica, spinal stenosis and failed back surgery. We have special accessories for neck injuries and carpal tunnel syndrome.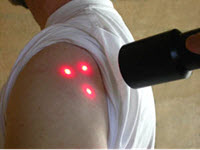 We also offer Cold Laser Therapy for fast pain relief and accelerated healing of injuries, strains, sprains, inflammation and numerous other conditions. See our FAQs on Low Level Laser Therapy (LLLT) for more information.
If you'd like to see if Neuro Cranial Integration is right for you, I'm more than happy to answer all you questions. Click here for a free consultation.
Sincerely,



West Hills Chiropractor Dr. Craig S. Ross, D.C.
P.S. Looking for information about injuries, back pain, sciatica, Fibromyalgia, headaches, migraines, ADD, ADHD, TMJ pain, Parkinson's, neuropathy, arthritis and more? You'll find these topics discussed here – More information on specific health conditions